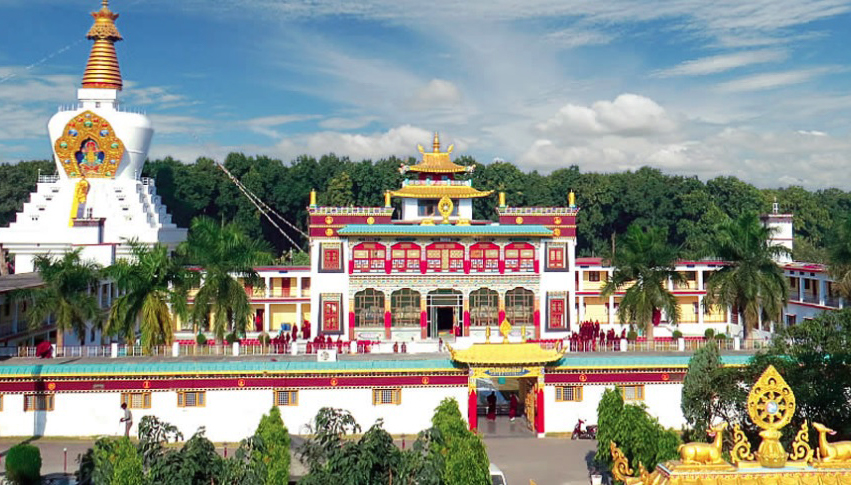 Mindrolling Publications
Located in the Yoru province of southern Tibet, Mindrolling Monastery was established in 1670 by the great master Terdak Lingpa, with the help of H.H. 5th Dalai Lama, who provided all necessary materials and provisions. Initially, a Sangha was gathered by providing admission to new monks.
In order to establish an excellent learning and practicing space, the monastery carefully set subjects and syllabi to be studied, and introduced, with utmost care and research, various rituals and sadhanas. They established infrastructures, acquired offering items of excellent qualities, and built many sacred statues, doctrines and stupas. The most important role played by the monastery was to uphold the practice of the tradition of Guru Padmasambava, which was a fusion of both Kama and Terma practices, which had the potential to benefit both the Buddha Dharma and all sentient beings.
The Terdak Lingpa lineage comprised of many great masters, including Terdak Lingpa's own brothers—Gyelsey Tenpei Nima and Lochen Dharmashree—and sons—Pema Jurme Jatsho and Drinchen Rinchen Namgyal—as well as all other following throne holders till date and all other following Khenrabs belonging to the lineage, played a significant role in maintaining and spreading the sacred Kama and Terma traditions to many other renowned lineages today. Therefore, to this day, Mindrolling Monastery is viewed as the mother source of Kama and Terma traditions.
In 1967, H.H. Dzongnang Rinpoche and H.E. Khochim Rinpoche cooperatively established the second Mindrolling Monastery in India, in order to create an environment in which monks from around the world could come to study and practice Buddhism. After its establishment, the cycle of learning and practicing was carried out as it was back in Tibet. Today, the Monastery is managed by H.E. Khochim Rinpoche, H.E. Khenchen Rinpoche and H.E. Jetsunma Khandro Rinpoche, and includes a college, primary and secondary schools, and a retreat center housing about 400 monks.
Learn more from Mindrolling Monastery's official website.
Tsadra Foundation invites you to consider supporting Mindrolling Publication's activities with your generous donation.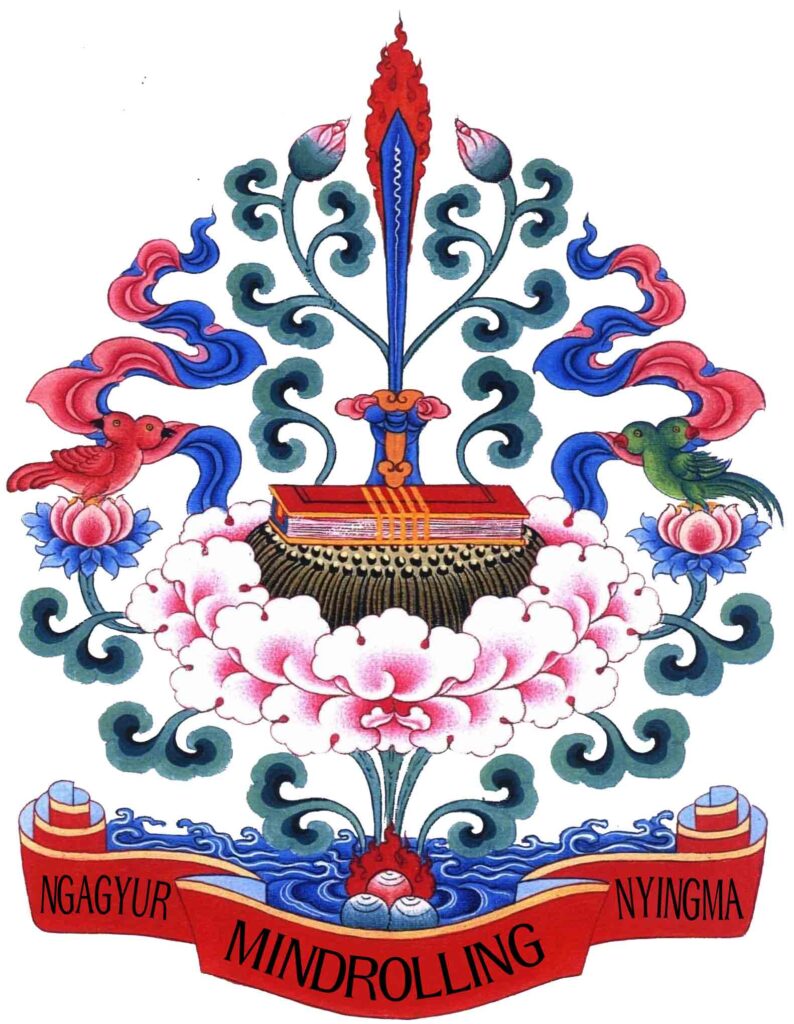 Mindrolling Publications' series:
Minling Terchen series
Minling Lochen Series
Minling Pema Gyurme Gyatso Series
Minling Jetsun Mingyur Paldron Series